Our Socks Company Factory Mission Is To Harness Our Productivity And Creativity Into Perfect Socks
We are the sock company, More than a decade ago, our socks factory purchased the first sock machine and started the business. For the customers, we strive to do the best in every detail of the socks, until now we have served more than 20,000 customers, with more than 100 machines. We always remember that the pursuit of product details and meticulous service have made us.
Here you can have a detailed understanding of us and tell us about your socks idea, Or see our previous socks work.

Kaite Socks Factory Production Process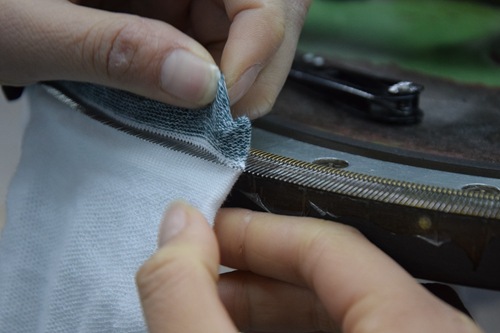 Hand linking:
Hand linking is a technique where the craftsperson matches every single stitch that is sewn together to close the toe of the sock. In the case of high-gauge socks, such as business socks, there is demand for socks with the lack of ridge of leftover material at the toe, and so this method continues to be used even now. Socks that use this process will be more comfortable to wear.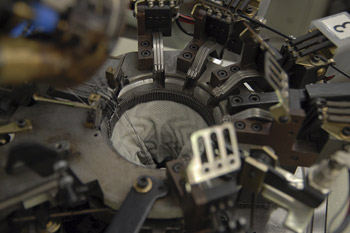 Socks Needles Count:
Socks specifications of needles. For most sock company, there are 120 needles, 144 needles, 168 needles, 200 needles. 96 needle and 72 needles are very seldom to use, there's no such demand and most machines are not computerized, which mainly for producing the thick needle socks; 220 needles mainly to produce high-end sock which has a high requirement for the material like mercerized wool.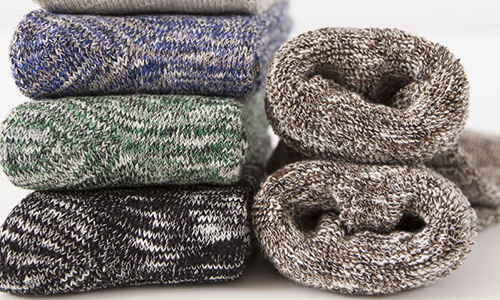 Terry socks :
The terry socks are also called half-sleeve socks, and the interior is the same as the towel, which is comfortable to wear. The exterior is the same as cotton socks. Comfortable to absorb sweat, suitable for people who love sports. Towel socks are not very hot in summer because of their fluffy weaving process and good breathability of cotton. They also help to absorb sweat and perspiration and keep the movement comfortable and hygienic.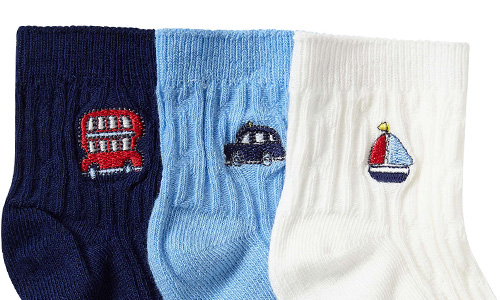 Machine embroidery:
Machine embroidery is an embroidery process whereby a sewing machine or embroidery machine is used to create patterns on textiles. Machine embroidery can be used to weave beautiful patterns on socks.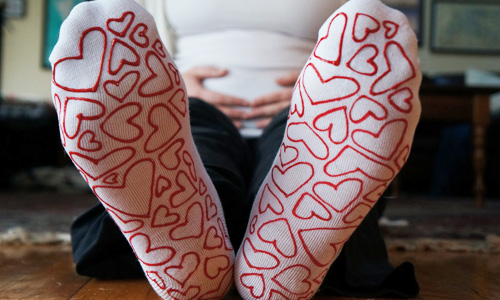 Non-skid Rubber:
Our sock company offers the Non-skid Rubber process. Place a rubber bumper on the bottom of the sock, Make socks play a non-slip effect. It makes it easy to move, and suitable for walking on long roads and sports.
Socks Factory Real Media
Video
Sample workshop photos
Knitting workshop photos
Sewing and Linking
Boarding socks
Socks packing
Other photos